Ang11002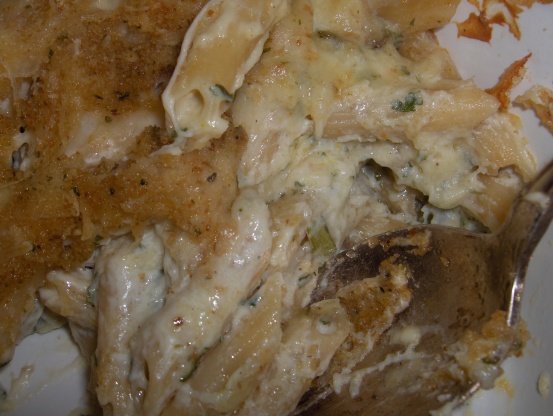 Found this in a magazine that came in the mail. Posted here for future reference - haven't tried yet. Serves 4 as main dish or 8 as a side.

I took heed from the last review and only used half a box of pasta but left the rest of the ingredients the same. This tasted SO good and I would definitely recommend editing the recipe to change it to half a box. Other than that, very creamy and delicious. I have never used Knorr soup mixes in any recipe but will definitely do this again in the future. Thanks so much!
Preheat oven to 350 degrees.
Cook the pasta in salted boiling water until al dente, drain well.
Toss noodles with soup mix, sour cream, parsley, 1 cup cheese and pepper.
Spoon into a 8 cup casserole dish.
Toss the bread crumbs with the remaining cheese and margarine.
Sprinkle evenly over the casserole.
Bake 30 minute.