Cheesy Hash Brown Potato Casserole
Bekahbv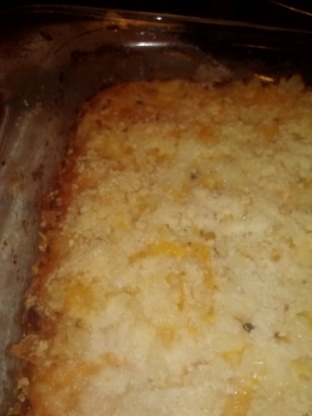 I've been making this recipe for years. I'm not sure where I got it from, but it's one of my favorites.
Preheat the oven to 350 degrees.
Place frozen (unthawed) hashbrowns in a 9×13 pan.
Sprinkle with shredded cheese and stir lightly to combine.
Heat milk, butter, and salt in a separate pan until butter is melted.
Pour over potato/cheese mixture.
Sprinkle with Parmesan cheese.
Bake at 350 degrees for 55-60 minutes, or until cheese is browned.
Let stand 5 minutes before serving.