Cheesy Cauliflower Gratin
Parsley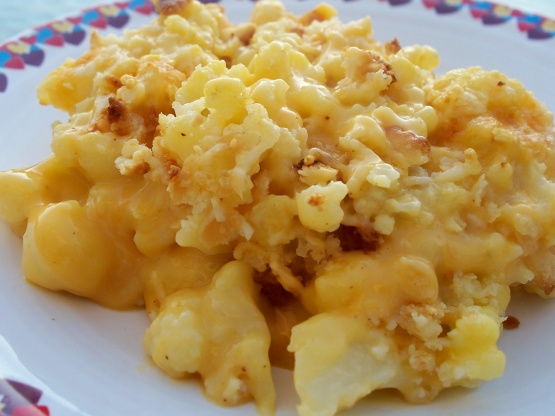 An easy cheesy side dish that even your kids will love!
Preheat broiler. In a microwave-safe dish, combine soup, cauliflower, cayenne pepper and salt. Stir in cheese. Cover and microwave on high for 6 minutes.
In a small bowl, combine parmesan cheese, bread crumbs and olive oil. Spoon crumb mixture over cauliflower.
Broil 6 inches from heat for 1 to 2 minutes or until top is golden brown. Serve hot.