Cheese Danish Coffee Cake
This looks so good! I just found the recipe in the paper and I think it may be our new holiday morning favorite! Let me know how you like it. (Prep time is approximate)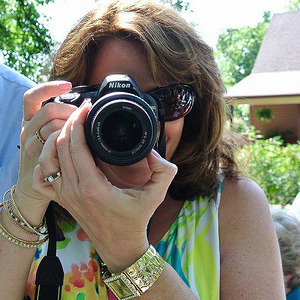 While the cake turned out very pretty, we were really disappointed with the taste. None of us could taste the cheese layer at all, and we could barely taste the cake layer. The glaze was just too overpoweringly sweet, even though I had made it with milk instead of water and added a little almond extract. I would recommend cutting the glaze in half or more so it doesn't overwhelm the rest of the flavors. I used a half batch of Recipe #56047 in the cake. Also, greasing the pan with the melted butter made the edges of the cake look burnt, even though it didn't taste it. Sorry for the low review, but it just wasn't a winner for us.
Heat oven to 350 degrees.
Prepare CHEESE FILLING:.
Beat cream cheese, sugar, eggs, and almond extract until smooth.
Reserve.
CAKE:.
Heat butter in 13 x 9-inch pan in oven until melted.
Rotate pan to spread butter.
Mix baking mix, egg, sugar, milk, oil, and almond extract in bowl.
Beat vigorously for 30 seconds.
Spread batter in pan.
Pour Cheese Filling evenly over batter and cut through mixture about 10 times.
Bake 20 to 25 minutes or until toothpick inserted in center comes out clean.
Cool 15 minutes.
Drizzle with POWDERED SUGAR GLAZE:.
Mix powdered sugar and water until smooth and easy to drizzle.
Sprinkle with nuts.