Prep 30 mins
Cook 25 mins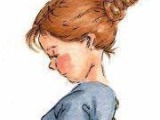 Cheddar cheese and basil makes these home-baked pan biscuits a tasty supper accompaniment.
Directions
Heat oven to 400°F Melt butter in 8-inch square baking pan in oven (3 to 5 minutes).
Meanwhile, combine all remaining ingredients except milk in medium bowl.
Stir in milk just until moistened.
Turn dough onto lightly floured surface; knead until smooth (1 minute).
Pat or roll dough into 12x6-inch rectangle.
Cut into 12 (1-inch) strips.
Dip each strip into melted butter in pan; fold each strip in half.
Place folded strips in 2 rows in same pan.
Bake for 23 to 28 minutes or until lightly browned.
Serve warm.
Most Helpful
Tried them again and this time I used plum tomatoes, fresh garlic and added some parmesan cheese. Thank you again. They were amazing.
I have made this recipe at least 100 times. It is delicious and fast. Everybody always loves it. It was from a Land O Lakes cookbook. (all the recipes from that cookbook are fantastic)

These were pretty tasty. Thanks for sharing. Next time I will try adding a different herb instead of basil.