Parsley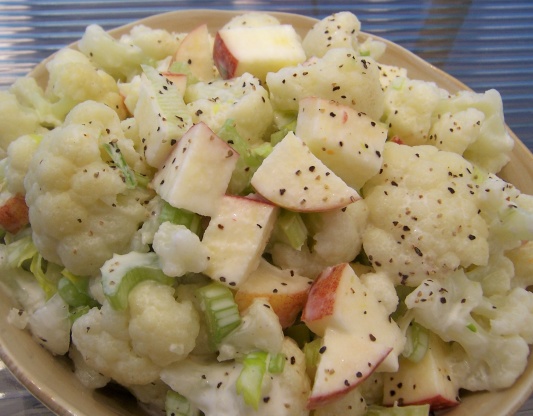 Another one from my AMC cookbook.
Wash the cauliflower and place in a two quart saucepan.
Season and cover.
Heat the pan over medium flame for 5 minutes.
Reduce heat to low and cook for 15 minutes.
Cool.
Add the apple, celery and scallions to the cauliflower.
Add the salad dressing and chill before serving.