Derf2440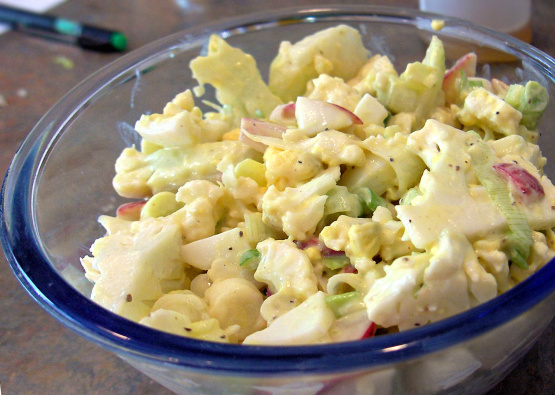 I got this from Oxygen magazine.

Nice crunchy salad, I just made half a recipe cus I only had half a cauliflower left. I was out of celery too but did have a couple of nice crisp radish which worked very well and I used no fat mayo. Very happy with the way this turned out and will make it again, thanks for posting!
Mix all ingredients in a large bowl and serve chilled.