Cauliflower Cheese, 415cals Per Serve
Prep 20 mins
Cook 30 mins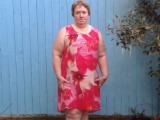 Light Lunch
Make and share this Cauliflower Cheese, 415cals Per Serve recipe from Food.com.
Directions
Prepare the cauliflower,removing outside leaves and thick stalk.
Boil in salted water until tender.
Drain and arrange in a warmed heatproof dish.
Make the sauce, adding the mustard and three quarters of the grated cheese.
Pour the sauce over the cauliflower and sprinkle the remaining cheese on top.
Brown under a hot grill.
Reviews
Most Helpful
Loved this cauliflower dish...it was quite tasty and easy to prepare. I used Ailsa's white sauce for the base and it worked a treat! This was all I had for dinner tonight. (;

Yummo! The addition of the dijon mustard gave it a nice added flavour. I love cauliflower, and this is a terrific way to preapre it. Thanks for posting! Made for PAC Spring 2007