Casablanca (Cocktail Beverage)
Boomette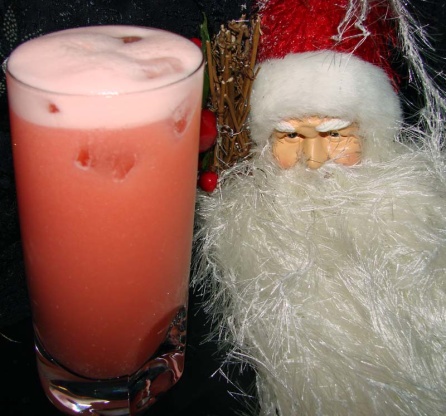 From the *Afternoon Delights* section of the Australian Women's Weekly "Cocktail Guide" cookbook & I loved the intro: "During Prohibition in the 1920's, adventurous drinkers began mixing bits & pieces of ingredients together to disguise the taste of the poor quality liquor. We have followed the lead w/gusto, but today there is a tantalizing range of cocktails perfect for sipping in the lazy afternoon." *Happy Birthday Chef Kate*

We loved this! It was so good, fruity and sweet without being overpowering. I thought the coconut cream was just the right amount. And that lovely pink color...wow. Thanks for sharing your recipe, twissis.
1 1⁄2 ounces rum (Bicardi was suggested)

3

ounces pineapple juice

1

ounce coconut cream
1⁄2 ounce grenadine
pineapple (optional)
Put all ingredients into a shaker w/ice. Shake vigorously till well-blended & smooth.
Pour into a well-chilled 8 oz highball glass & garnish w/pineapple as desired.