Cardamom-Flavored Fruit Salad (Salatat Al-Fawaakih)
COOKGIRl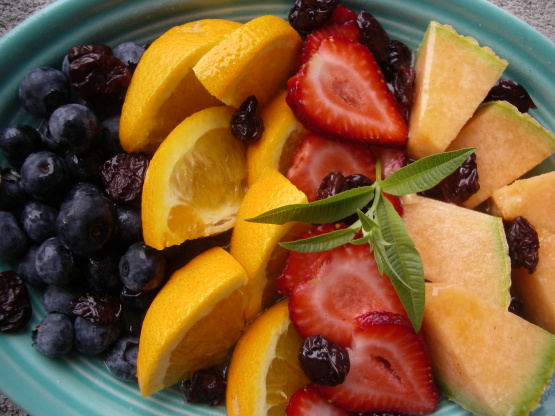 From: "Classic Vegetarian Cooking from the Middle East & North Africa"-Arabian Gulf. This is the BEST fruit salad my husband or I have ever tried! It's easy, healthy, refreshing and WONDERFUL. You have to like cardamom to really appreciate it though. You may find yourself doubling the sauce in the future because you want to drink it up. I don't repeat very many recipes because there are too many new ones to try but this one is repeated over and over during cantaloupe season. I'm sure it would work with other fruits as well but I like this combo so much I haven't experimented.

This recipe is divine! I don't peel the apples to save time and it's just as good.
Sauce: In a small saucepan, combine honey, water and cardamom and bring to a boil, stirring a few times simmer for 2 minutes and remove from heat. Stir in lemon juice and cool completely.
When sauce is cooled- toss it together with the fruit and refrigerate until it's ready to be served.
Make sure to include some of the sauce with each serving!