Erin R.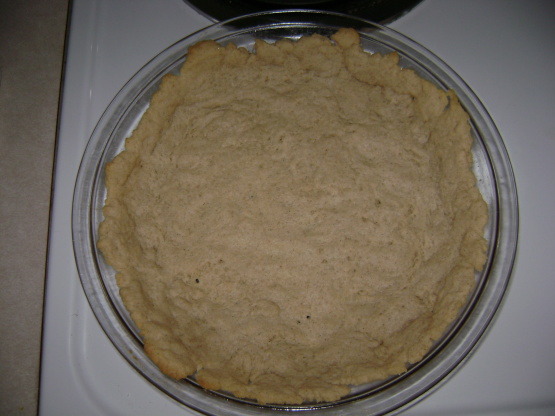 This is an easy cookie recipe from Deborah Madison's, "Vegetarian Cooking for Everyone". The cookies are lovely on their own with that wonderful cardamom bite. I also used this recipe as a pie crust and filled it with homemade pear ice cream. The combination of cardamom and pear was spectacular. To use as a "pie crust", I just pressed chilled dough on the bottom and up the sides of a 9" pie plate and then baked in a 375 degree oven for about 10 minutes. I let the crust cool completely before filling with the ice cream. Put the entire pie back in the freezer for a couple of hours to make sure ice cream hardened up again and then took out 20 minutes before slicing and serving. I then took the pie to an friend's for an India inspired pot luck.

Top Review by Mgnbos
These are buttery and the cardamom flavor really shines. I used the entire egg based both on other reviews and that I have immediate use for one egg white. They weren't quite sweet enough for us though, definitely needed the powdered sugar topping. These would make an elegant and pleasing addition to any cookie tray.
Cream the butter and sugars until light and fluffy, then beat in the egg yolk.
Stir in the cardamom, salt, and flour.
Divide the dough in two, roughly shape each piece into a log about 1 inch thick, then roll in plastic wrap or wax paper. Pull each log through you thumb and first finger to make it even and, if you prefer, longer and narrower.
Refrigerate until firm or freeze until ready to use.
Preheat oven to 375°F
Cut the dough into 1/4-inch rounds or diagonals and set themon cookie sheets at least 1 inch apart.
Bake until pale golden on top and lightly browned around the edges, 8 to 10 minutes.
Cool. Serve plain or dusted with confectioner's sugar.
Note: Time to Make does not include the time to chill the dough.