Boomette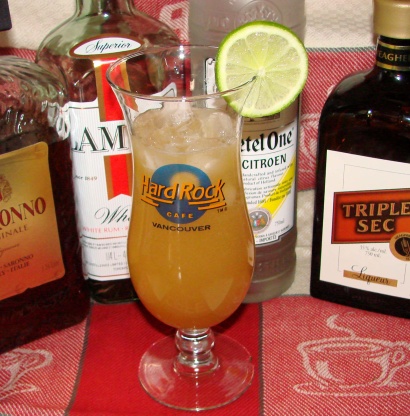 Being from California I had to add what us Californians call Iced Tea in the bars. This is a tad different than some you see. It replaces Tequila with Amaretto and adds OJ and Cranberry juice instead. I've also had this with a splash of Midori as well. Here's the version I like!
Shake in a cocktail shaker and strain into a pretty glass.
Garnish with an orange slice.