This is an easy and delicious shrimp dish. You can replace the Cajun seasoning with 1/8 to 1/4 teaspoon cayenne pepper (or to taste) if desired. I use my The Best Creole/Cajun Seasoning Mix. Serve this with a crusty French bread and rice :)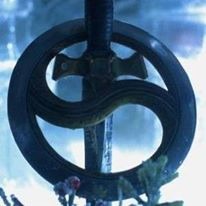 This was a super easy to make shrimp dish. I bought the shrimp already peeled and the recipe came together very quickly. The flavor was good, but next time I think I'll add in a bit more cajun seasoning. I might add in some cayenne also. I served this with Crock Pot Onion Potatoes #91248 and rolls. Thanks for sharing the recipe!
Set oven to 400 degrees (bottom oven rack).
Lightly grease an 11 x 7-inch baking dish (or one that will hold all ingredients).
In a saucepan place the butter with mustard, lemon juice, chopped garlic, wine (if using) Cajun seasoning, black pepper and parsley; bring JUST to a simmer stirring with a wooden spoon or until the butter has melted (do not brown the butter) remove from heat.
Place the shrimp into the baking dish then pour the butter mixture over the shrimp.
Bake for about 12-15 minutes or until the shrimp are pink (cooking time will depend on the size of your shrimp).
Season with salt if desired.
Serve with crusty bread.