Cajun Rice and Black-Eyed Peas
PaulaG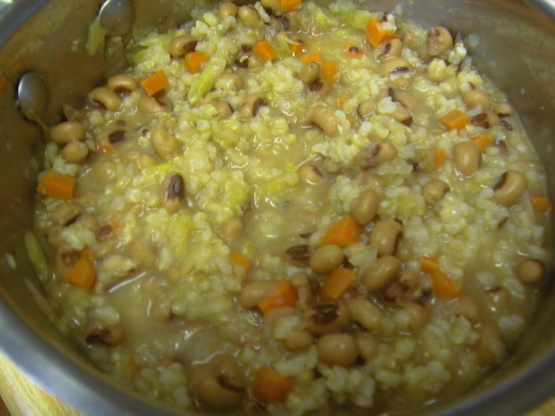 This is what I made for New Year's Day this year. The recipe is from Woman's World magazine.
In a pot heat oil over medium-high heat.
Stir in onion, celery, carrot, garlic powder, Cajun seasoning, and salt; cook, stirring occasionally, 3-4 minutes.
Add broth; bring to a boil.
Stir in rice.
Reduce heat to medium-low.
Cover and simmer for 15 minutes.
Stir in black-eyed peas.
Cover and simmer for 5 more minutes.
Remove from heat and stir in parsley flakes.
Serve.