Cabbage and Corned Beef in Coconut Cream (Kapisi Pula)
MomLuvs6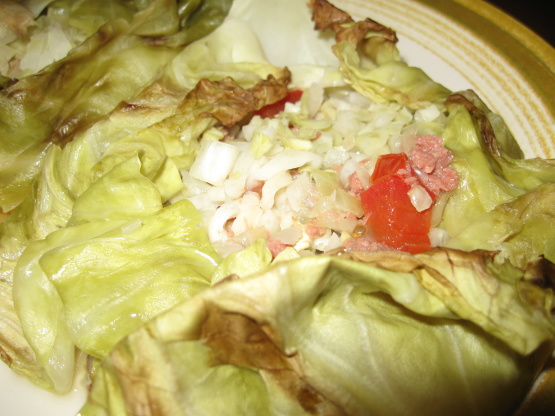 Posted for ZWT7- The South Pacific Islands. Found on alleasyrecipes.com. This is a recipe from Tonga.
Place cabbages leaves on foil to make a cup shape. (It would help to put all these in a round cake tin.).
Into the cup-shaped cabbage leaves, put the corned beef, onion, tomato, some shredded cabbage and coconut cream.
Wrap the foil around and bake at 350* for 1 -1 1/2 hours.
Serve hot.