Buffalo Chicken Mac-N-Cheese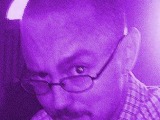 Buffalo chicken meets mac-n-cheese. How can you possibly go wrong? I threw this together for the end-of-the-year potluck lunch at the high school where I teach, and it went over really well. Addendum: Like the first two reviewers, I also used Ken's. Worked great! However, I have to disagree with one reviewer about the celery. I've made this with and without the celery, and its inclusion really makes a world of difference in terms of texture.
Directions
Cook the macaroni in a pot of boiling salted water.
While the pasta is cooking, whisk the milk and flour together in a bowl, then pour into a saucepan, bringing it to a boil, stirring constantly.
Reduce heat to medium and stir in chicken, cheese, onion powder, garlic powder, buffalo sauce and hot sauce (if you're using it). Cook until the cheese melts.
When the pasta is done, drain it and stir in the cheese mixture and the celery.
Reviews
Most Helpful
Very good! I used whole wheat rotini, 2 large chicken breasts, and cut down on the wing sauce a little, and used and 8oz block of sharp cheddar cheese. I also left out the celery do to personal taste. The sauce came together very quickly, I'm used to making a roux for my mac and cheese and this was much easier. I baked this for about 20 mins at 350 just to help the pasta soak up the flavor longer. I used Ken's brand buffalo wing sauce and it was very good, not too spicy.
Yum yum yum! I too used Ken's Wing Sauce. Truthfully, IDK what other wing sauces are out there besides Ken's, so it's hard to say if brand matters. I hate celery, so I used chopped bell peppers to give it that crunch. If you don't have cooked chicken breast, you could prob use canned chicken in a pinch. Works for dip, why not this? Next time I would prob serve with blue cheese on top.

Yum! The whole family enjoyed this and it couldn't be easier. Quick to make on the stovetop. I used Frank's buffalo wing sauce and it was perfect, a little spicy but still enjoyed by the kids. Also used a 17.6 oz package of gemelli (longish pasta twirls) and about 3 cups of chopped smoked chicken from my freezer. Will make again! Thanks for sharing the recipe!