Bergy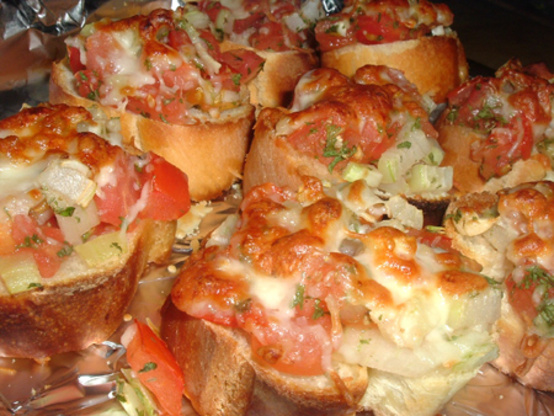 A favourite in our house!

This was a simple and delicious way to use tomatoes. I made it just as posted and it turned out great - thank you.
Under broiler, toast bread on both sides until brown.
Rub one side of hot toast with cut side of garlic.
While bread is toasting, heat oil in non stick fry pan over medium heat.
Add onion and cook, stirring until tender.
Add tomato, oregano and pepper.
Stir to mix.
Spoon tomato mixture over garlic side of toast and sprinkle with Parmesan cheese, then broil for 1 minute.
Serve immediately.