Bright Summer Salad/Salsa
COOKGIRl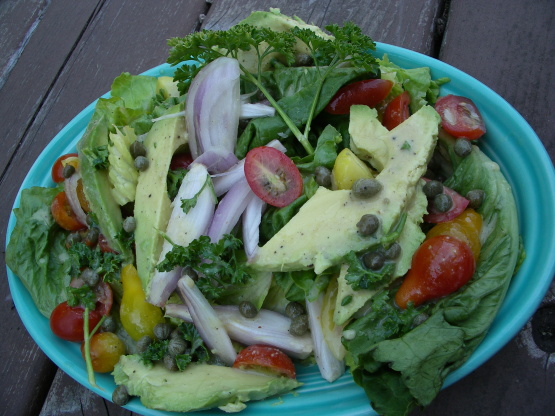 No added oil here. Just good fat from the avocado. This is a France meets Tex-Mex recipe.

A twist on traditional guacamole salads. The capers and dijon lend an interesting flavor with the avocado. The raw onion and garlic were a bit too strong for the other ingredients - I would try a little less onion, and let them soak in the citrus for a while before combining the salad. I used chopped full-size tomatoes, and omitted the cilantro.
Place tomatoes, avocados, and red onions in a bowl.
Carefully mix remaining ingredients together and pour over the tomato mixture.
Chill for 30 minutes to let flavors meld.