Breakfast Shake (with protein)
Bayhill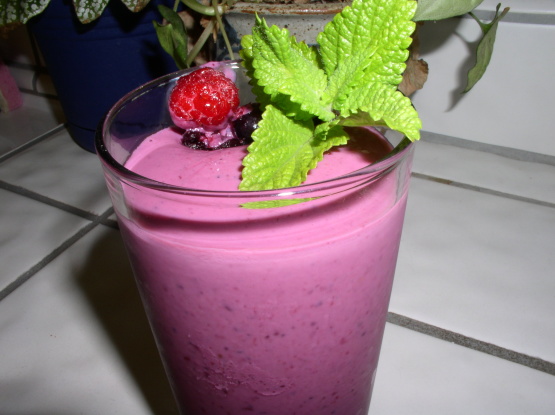 This is VERY simple and good for you! I'm not much of a tofu eater but you can't even taste it in this recipe. I use frozen fruit to make it more like a frozen drink.

I love this recipe! So simple but tasty! I had never used tofu before so I wasn't sure what I was getting myself into but I couldn't taste the tofu. I used the mixed berry mix that I buy from Sam's club. Next time I will add more tofu (1/2 of 14oz pkg instead of 1/4) to add more protein. I also chopped up some pecans and almonds and added it to the shake and ate it with a spoon. I just like to have something to chew. I too think that this makes enough for 1 serving. I did use a little sugar but next time I will use splenda or xylatol to sweeten it if needed. Thanks for the recipe.
1⁄2 cup silken tofu
3⁄4 cup frozen fruit or 3⁄4 cup fresh fruit
3⁄4 cup orange juice
Blend all ingredients until smooth!