Debber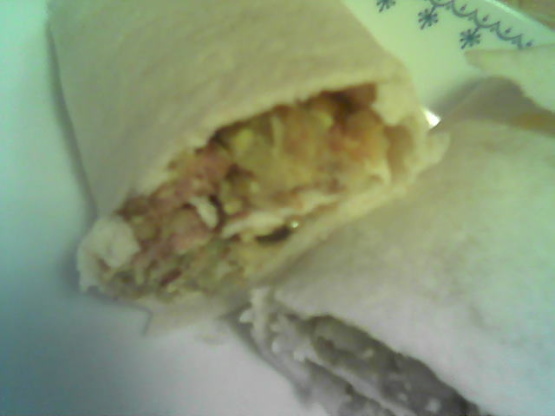 Made these this morning and my husband thought they were great. Got the recipe from Taste of Home Cooking for 2.
Crumble sausage into a skillet; cook over medium heat until no longer pink. Remove sausage with a slotted spoon and set aside.
In the same skillet, fry potato and onion until onion is crisp-tender.
Add the chilies and pepper.
Return sausage to the pan.
Add eggs; cook and stir until eggs are completely set.
Remove from the heat; stir in cheese.
Spoon mixture off-center onto tortillas. Fold in bottom and sides of tortilla and roll up.