Breakfast Burritos for the Freezer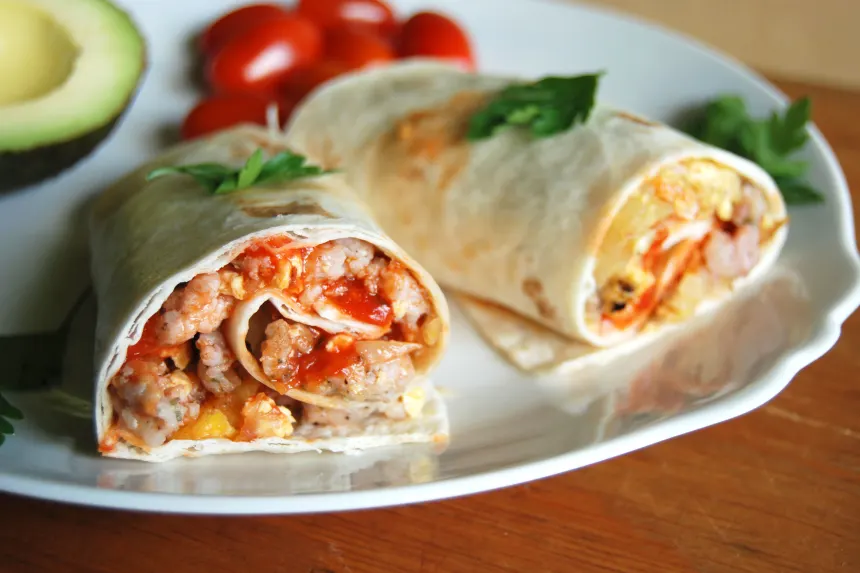 photo by Swirling F.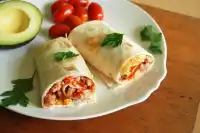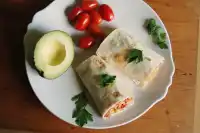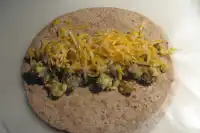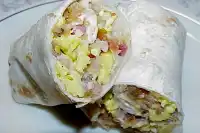 Ready In:

40mins

Ingredients:

8
directions
Cook and drain the bacon and sausage.
Crumble the bacon.
Set aside.
Leave a small amount of grease in the pan, and cook the potatoes.
Be sure the potatoes are comepltely cooked, and properly browned--the texture is funny if you don't.
Combine eggs and green chilies.
Add the eggs and green chilies to the potatoes, and stir.
When eggs are almost done, add the meats, and continue to cook, until eggs are no longer shiny.
Add cheese, and remove from heat.
Stir to combine.
Spread out tortillas on counter.
Spoon the suficient amount of egg mixture on top of tortilla, top with salsa, and roll up, burrito style.
Wrap each individually in waxed paper, then place as many as will fit in a ziploc bag (I usually get 6-8 in a bag) Freeze.
To reheat, leave in waxed paper and set on plate.
Microwave 3 minutes.
Let sit one minute, then unwrap and eat.
Tweaks
These are great! I replaced the bacon with sausage and I made the equivalent amount of potatoes O'Brien from potatoes, onions and green pepper, and I made the equivalent amount called for in the recipe. I think I'd like more potato, though. I wasn't able to mix everything together in the same pan. In fact, I had to do the eggs in several batches. I put the eggs in one bowl, mixed the sausage and potatoes in another and went from there. YUM! Made around 17 burritos total.

 

This is a great idea. My husband and I are constantly grabbing breakfast on the run. We decided that we were spending way to much money on eating out and this was the perfect solution. We can still eat on the run without it costing an arm and a leg. I used about 28oz. of o'brien potatoes, a whole lb. of bacon and added 2 cans of rotel instead of the green chilies and salsa. The recipe made approx. 2 dozen VERY large burritos. One is just the perfect size for us. When I figured up the price per burrito, it was only .60 each. A lot better and cheaper than fast food!! Thank you for the money saving idea!!!