Bread Machine Banana Oatmeal Bread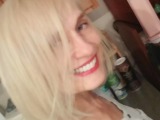 This is from Lora Brody's book, Bread Machine Baking. She says, "The riper the bananas, the more flavor you'll get."
Directions
Place all ingredients in the bread machine in the order suggested by the manufacturer.
Program the machine using its basic bread setting.
Press Start.