Sue Lau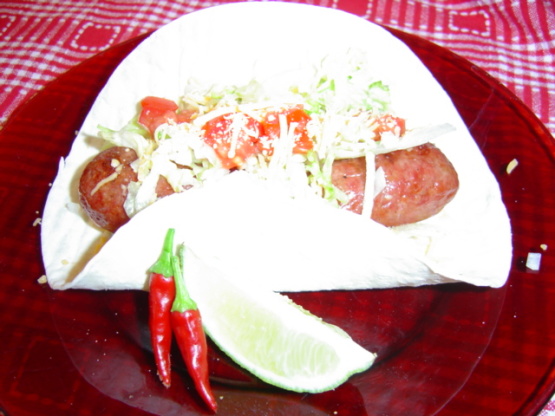 A specialty of the Tejanos Mexican-American restaurant in Sheboygan, Wisconsin. Perfect for fun food!

Very fun and different! I used ground bratwurst and it worked wonderfully. I topped it with avocado and sour cream which tasted great as well. I think next time I may mix the lettuce and onions with the sour cream. Will make this again.
Grill brats over warm coals until cooked through, about 20-25 minutes.
Warm tortillas briefly in the microwave, until softened.
On flour tortilla, place a cooked brat, some of the cheese, lettuce, onion, and tomato; top with salsa.
Serve at once.