Braised Salmon With Leeks & Dill
Kitty Z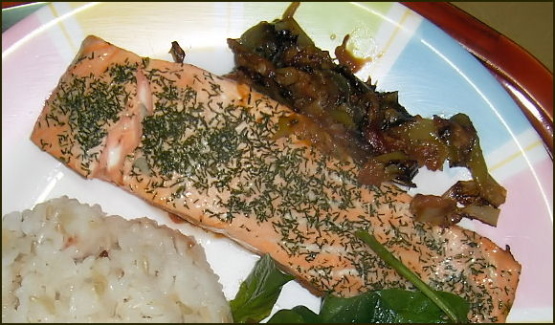 Incredibly easy to make salmon dish that borders on gourmet!
Heat oil in a large nonstick skillet over medium-high heat.
Add leek; sauté 3 minutes. Add garlic; sauté 2-3 minutes.
Add tomato, salt, and pepper; sauté 2-3 minutes.
Add wine and salmon; sprinkle with dill, and bring to a boil.
Cover, reduce heat, and simmer 8 minutes or until fish flakes easily when tested with a fork.