Ambervim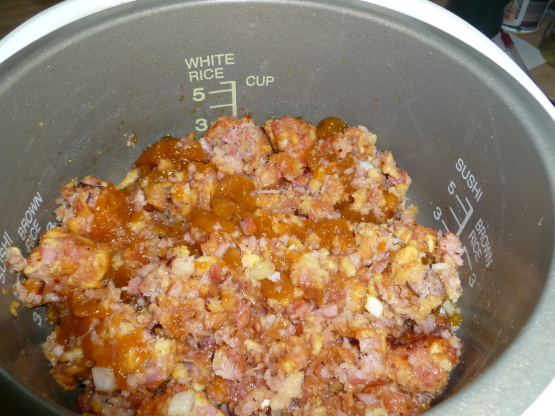 This recipe is from week 14 of my food blog, "Travel by Stove." I am attempting to cook one meal from every nation on Earth, and Aruba is my 14th stop. This simple appetizer is made with ground ham and a simple glaze of apricot-pineapple jam.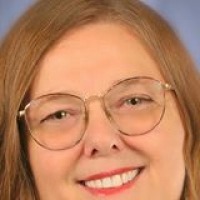 I had to add 2 extra eggs, just to make it hold together. Using a 1.25" scoop, I got 4 dozen balls. I used mango preserves as that is what I had on hand. I like the flavor, but as you can see from my picture, they absolutely fell apart. As I was taking them to a pot luck, they are in a rice cooker (I use that as it has a handle and is easy to carry). The flavor is still good, just not neat balls. I could only give it 3 starts as it fell apart, even after extra eggs.
Mix the ground ham together with the egg, breadcrumbs, onion, parsley, seasoned salt and mustard.
Shape the mixture into one or two inch balls and place on a lightly greased baking sheet. Bake at 350 degrees for 12 to 15 minutes.
When the balls are done, let them cool for a few minutes. While they are cooling, put the apricot-pineapple jam into a small saucepan and heat to simmering. Then drop the balls into the jam and roll them around until they are coated and heated through. Serve immediately.