Bob's Clam Hut Clam Chowder
Parsley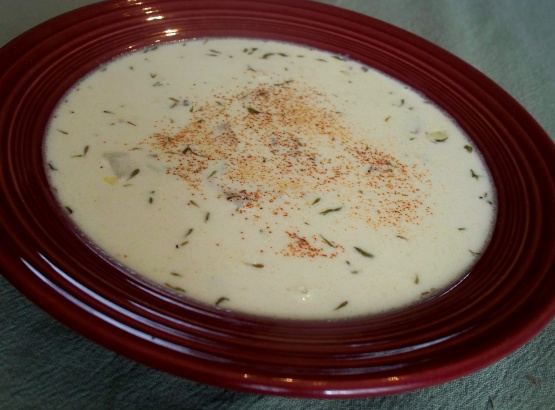 If you have ever been to Bob's, you know your in for a real treat with this delicious chowder. Top with oyster crackers and enjoy!

I made this chowder, and made enough to share with the neighbors. The neighbors literally came back with the containers I had brought it over in and asked for more. I did add sour cream, chicken broth, chicken boullion, celery salt, a smidge of paprika, cayenne
Combine potatoes, onion, celery, 1 cup of the clam juice, 1 cup water, thyme, butter, Worcestershire, salt and pepper to taste in stockpot or Dutch oven.
Heat to boil, stirring often.
Reduce heat, and simmer until potatoes are soft, about 20 minutes.
Stir in clams and cook for 5 minutes; add the remaining 4 cups of clam juice and cream to clam mixture.
Heat to simmer, about 10 minutes. Do not boil.
Serve with oyster crackers floating on top.