Kim127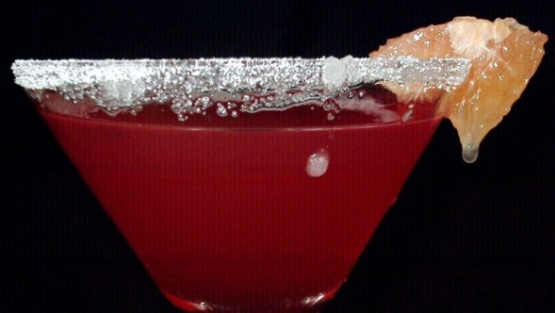 From the PAMA Pomegranate Liqueur website.
I made this drink tonight not knowing you had it posted. I thought I already had it so I looked and found it posted by you. But finally I never made it. I don't want to put stars as I don't like the taste. It's all ingredients I like and I would only give 2 stars and DH said 3. Thanks Amanda for posting it :)
Rub the lemon wedge around the rim of a martini glass. Dip the glass in a coarse sugar to rim.
Pour the remaining ingredients into a cocktail shaker with ice.
Shake and strain into glass.