loof751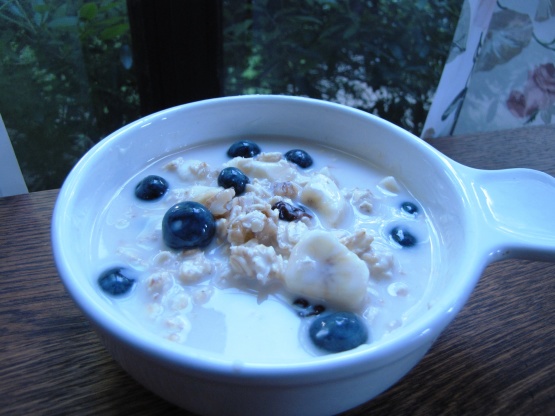 very filling tasty breakfast. i like this in spring and summer after a long winter of eating hot oatmeal! you can use any fruit or yogurt you like, but if you use plain you will most likely need sweeteners added. this makes 1 large portion.
combine oats, yogurt and dried fruit, cover and refrigerate overnight.
add fruit, nuts and milk and sweetener if using, stir well and let sit 5-10 minutes.
enjoy cold!