Blueberries Cream Cheese Pie
Boomette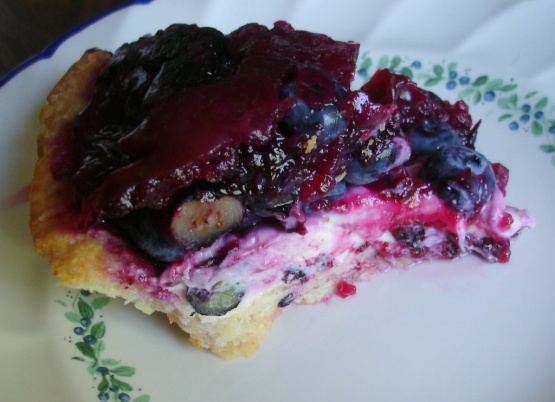 This is one of my favorite recipes. This is a recipe I did so many times. It's delicious with fresh blueberries. I hope you'll like it. It comes from Jean Paré.
Beat cream cheese, the first quantity of sugar (1/2 cup) and lemon juice in a small bowl until homogeneous. Pour in the pie shell. Put in the fridge.
Spread the first quantity of blueberries on the cream cheese.
In a saucepan, mix 3/4 cup sugar, cornstarch, water, blueberries and lemon juice.
Heat and stir until boiling and it's thick.
Let cool down. Spread on the blueberries. Put back in the fridge.