Blitz Cherry Cake (Jewish)
awalde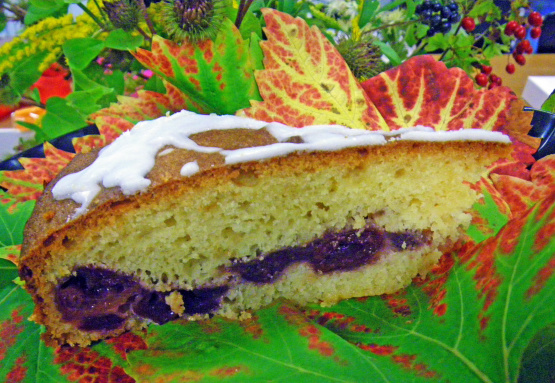 This cake recipe, made for Shabbat -- The Day of Rest -- is from the 1998 publication, A Treasury of Jewish Holiday Baking.

wow this is a great recipe . the batter is thin its pourable ,no problem it firms up ,i think you could 1/2 this recipe it makes alot of cake really good cake but alot of cake the only thing i did different was to use 1/2 cup oil and 1/2 cup vanilla yogurt making me not to use vanilla and thats because doctor said not recipe mine was done at 45 minutes so check the cherries do fall to bottom so put alot of batter in first thus the caution in recipe try this one
Preheat oven to 350 degrees F, then lightly greast a 9"x13" baking pan.
In a medium-size bowl, whisk together the flour, baking soda, baking powder & salt, then make a well in the center & blend in the oil, sugar, eggs, vanilla & lemon extracts & the OJ, stirring to make a smooth batter.
Pour 3/4 of the batter into the prepared pan, then carefully spread the cherry pie filling over this layer of batter, before topping the pie filling with HALF of the remaining batter.
Finally, in dollops, drop the rest of the batter onto the top of everything (being uneven is not a problem!) & bake 55-60 minutes, or until the top is firm to the touch.