Kody K.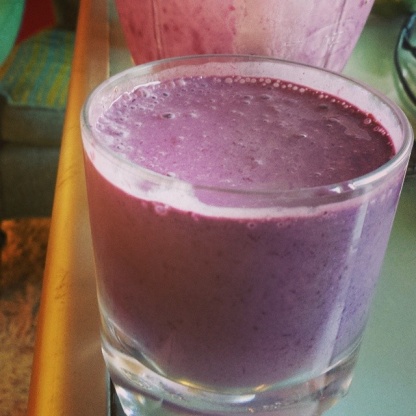 Great way to use blackberries. Easy, fast and delicious
I had such fun with this recipe. I didn't have blackberries on hand but did have raspberries, mango and bananas. All my fruits were frozen so I didn't need the ice cubes. I made 3 versions and varied the fruits and ice cream flavors - raspberry-chocolate, banana-chocolate and mango-vanilla. Using your method and proportions, all were creamy, thick and sweet. Thanks for sharing this keeper!
Place the ice cubes in a blender and process to crush.
Set aside 4 of the blackberries and add the remaining berries to the blender along with the sugar.
Puree until smooth.
Add the ice cream and milk, and process until smooth or to the desired consistency.
Pour into 2 tall glasses and garnish with the reserved berries.