Parsley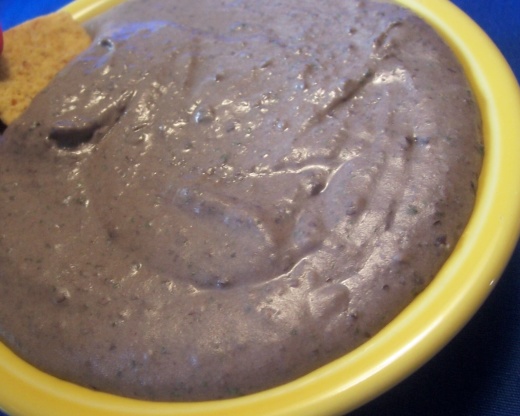 This was a pretty good dip although I thought the taste of the tahini was a smidge too strong. I added 1/8 tsp of cayenne pepper to add some zip to the recipe and I am very happy I did so.
Place beans, garlic, sea salt, cumin, tahini and lemon or lime juice in a blender or food processor and blend until smooth.
Add a small amount of reserved bean liquid for desired texture.
Place in a serving dish and serve with pita bread, crusty bread, tortilla chips, or crackers.