Delicious quick shortcakes for strawberries or other fruit.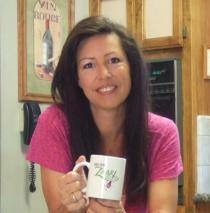 Made these for Breakfast for the family... This was easy and enjoyed by all. I made a cream cheese mixture with powdered sugar and added fresh strawberries. Easy and YUMMY! Thanks for posting this jneen! (Made for Spring PAC-09) ~V
Heat oven to 425.
Grease cookie sheet or 8" pan.
Mix ingredients until soft dough forms.
Drop by spoonfuls to form 6 biscuits or put into 8" pan.
Bake at 425 for 10 - 12 minutes.
Cool slightly, split biscuits and fill with sweetened fruit and top with real whipped cream.