Bibianne's Macaroni N Beef
Boomette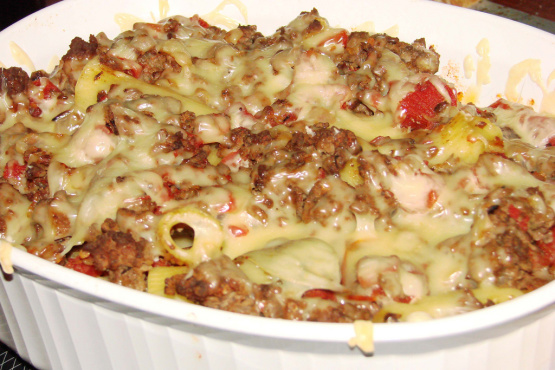 Another much loved recipe by my DH's mom After reading reviewers comments I've decided to reduce the amount of macaroni to 8 oz from 1 lb.
Preheat oven to 350°F.
Cook macaroni in boiling water until cooked.
Fry onion and garlic in butter.
Add ground beef and brown.
Add tomatoes and cook 5 minutes.
Add bay leaf, cloves, salt, pepper and crushed chillies.
Place meat mixture and macaroni into oven proof dish.
Mix well.
Sprinkle with cheese.
Bake for 15 minutes.