Bibb Greens Topped With Orange, Dried Cranberries and Sunflower
Rita1652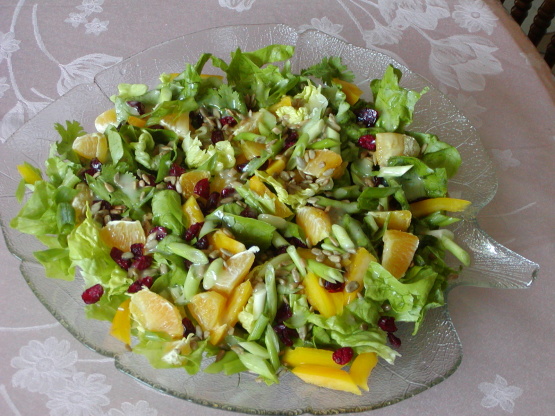 This is a zesty and sweet dressing topped on a refreshing salad.Great for those hot summer days.
In a blender place first 6 ingredient blend.
Then slowly add oil to emulsified.
Set aside.
Place cleaned lettuce on a platter mix in cilantro.
Layer each of the rest of the ingredient on the greens.
Top with dressing and serve.