Better Than Red Lobster Cheddar Bay Biscuits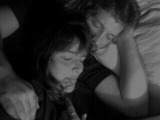 So easy and so much yummier. Use more/less garlic to suit your taste.
Directions
Preheat oven to 450 degrees Fahrenheit.
Stir Bisquick, milk and cheese until soft dough forms.
Drop by spoonfuls onto an ungreased baking sheet.
Bake for 10 to 12 minutes until golden brown.
Meanwhile, add garlic powder and parsley to the melted butter.
As soon as the biscuits come out of the oven, brush generously with the melted butter.
Most Helpful
hi, i dont think i'd be able to get any Bisquick mix over here. what should i use to substitute it?

went to red lobster once or twice when i was in the States yearsss ago...yet still cant forget the yummy taste of the biscuits!
I am a total novice, and made these for a Valentine's party where a bunch of guys cooked for our wives. Not having a breadmaker and never having used a rolling pin, this had great appeal for me, but I was so skeptical that I also bought a loaf of french bread to heat up as my backup. These came out AMAZING and were the hit of the party--nobody suspected how easy they were. Will do these again and again... I did the recipe times 1.5 thinking "serves 6" really meant "serves 3" and we had 8 adults. Turned out, these rise enough that the recipe should really serve 6 adequately.
Perfect! Very tasty and easy--my favorite kind of recipe! I made 12 smaller biscuits and they cooked perfectly in 10 minutes. Definitely a keeper! Daughter's fiance is a big fan of these!