loof751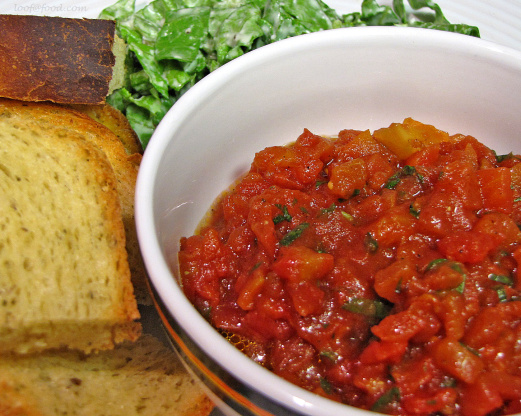 This is a great base recipe. You can totally change it to taste. Add more herbs, maybe some red pepper flakes........ Whatever you like! However, you MUST use fresh basil. That's all I ask :)

Great and simple bruschetta! I didn't measure the basil, just grabbed a big bunch, so I probably used a little more than called for. This is a great way to enjoy a delicious bruschetta all year round. Served as a meal with a green salad and toasted recipe #428493 - yum - thanks for sharing the recipe!
Drain tomatoes very well in a strainer and place in a large bowl.
Stir in the rest of the ingredients and let sit for at least an hour.
Serve chilled or room temperature on toasted baguette slices.
Enjoy!