Best-Ever Spanish Sangria
rpgaymer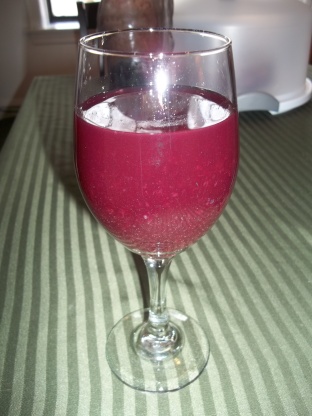 This is as close as I have found to sangria in Spanish restaurants. No soda here! This is a mulled sangria that really draws out the flavors. Prep time does not include chilling overnight.
Wow this drink is really strong! I was pretty buzzed after just one glass. I enjoyed the flavor though, and it just becomes more flavorful the longer it chills in the fridge. I had to use blood oranges instead, but it worked well for me. I definitely see myself making a bunch of this and taking it to the beach during the coming summer. Thanks for sharing. [Made & Reviewed for PAC Fall 2013]
Juice citrus (200-300 mL) into a small saucepan; add sugar, nutmeg, cinnamon stick (snapped up) to juice in saucepan. Heat liquid, while stirring, until until steam rises.
Pour liquid into a heat proof jug or allow liquid to cool first.
Pour wine into container with brandy.
Add juice/spice mix, stir. Add leaves, crushed and deveined. Chill 24 hours.
You can also add any other fruits you like! If I add apples or pears, I like to soak them in the brandy overnight before adding them to the sangria. YUM!