PaulaG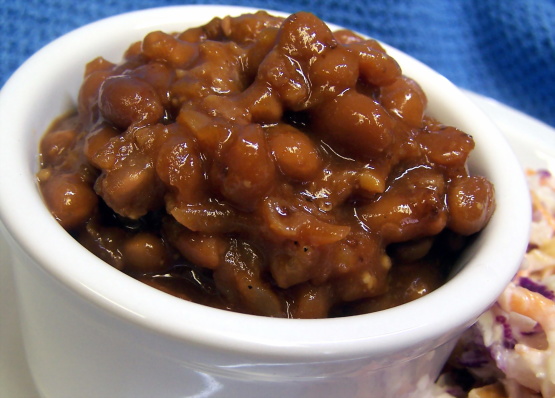 Whenever I make these, there are never leftovers! Easy and delicious.

I like to try original recipes before making changes, but this time I should have heeded Paula G's advice about cutting down on the brown sugar or molasses. It was too sweet for our household.
In skillet, fry chopped onions until tender.
Add sausage and crumble while cooking.
Drain meat.
Add rest of ingredients.
Cover and bake at 400 for 30-35 minutes.
ENJOY!