Alia55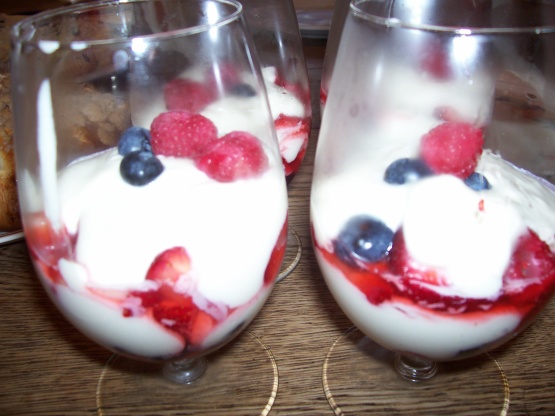 This is delicious. Very light and mild. Even my brother liked it (and he generally won't even try things with cheese of any sort in it).
Place all the berries in a large bowl and sprinkle with the sugar. Stir to combine and leave to macerate for about 30 minutes.
In bowl of your electric mixer beat the mascarpone, heavy whipping cream, confectioners' sugar and vanilla extract just until soft peaks form.
Take four wine or parfait glasses and layer the berries with the cream. Garnish with a sprig of fresh mint, if desired.