David04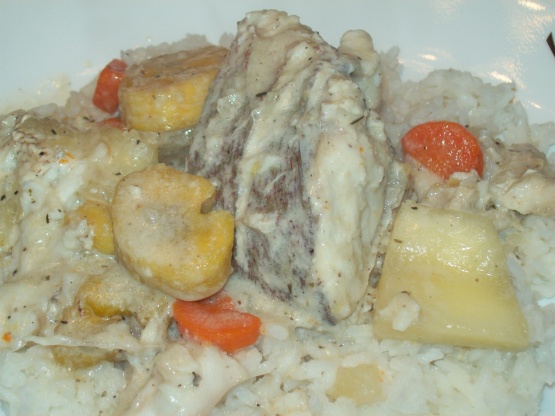 My wife grew up in Belize. This is one of the traditional dishes down there.
Wash and rinse the snapper.
Wash, clean and cut vegetables.
Place bacon into a saucepan over medium heat, pour in coconut milk.
Add the onion, seasonings, plantain and yucca.
Bring to a boil until vegetables are tender.
Dip the fish into the coconut milk to ensure it is coated and place the carrots and fish on top, and simmer until the fish is tender.
Serve over rice.