Parsley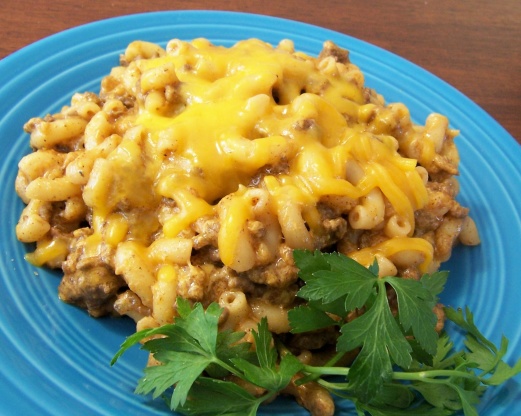 This is another simple kid-friendly meal! (Make sure the macaroni is COOKED prior to starting!)

I thought this recipe sounded really yummy and different. I really wanted something different and economical. This recipe, in my opinion, is a good recipe. I liked it. I had to give it 2 stars because I was the only one of 5 people who liked it. My kids (7 yrs old) didn't like it at all, and my husband and brother didn't like it either. I guess it really depends on your taste. It's not a bad recipe, I think that some people in my family don't care for the flavors.
In a skillet brown beef with onions and garlic until no longer pink. Drain.
Add macaroni, BBQ sauce and pepper (salt if needed). Mix well.
In a saucepan, heat milk and butter until butter is melted.
Stir in cheese until melted.
Pour over the macaroni mixture and mix gently.
Sprinkle with additional cheese.