Bed & Breakfast Baked Eggs
Parsley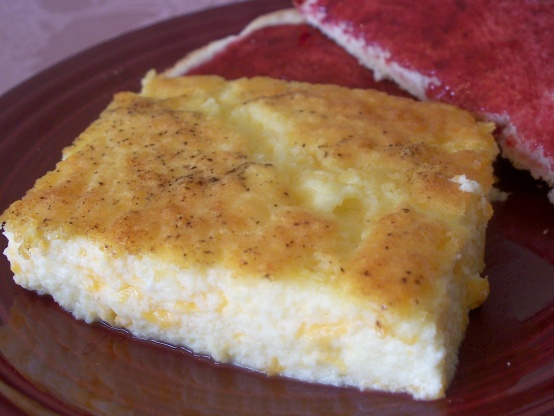 A very easy and very yummy egg dish to serve for brunch or even dinner. Can be made ahead and kept in refrigerator overnite if needed. Don't be afraid of the low fat ingredients- you'll never be able to tell.
Mix together the eggs, milk and sugar; add the cheeses and butter, followed by the flour and baking powder.
Pour into a greased 9x13 pan.
Refrigerate until needed.
Bake at 325 for 50 minutes or until a knife inserted in center comes out clean.