Annacia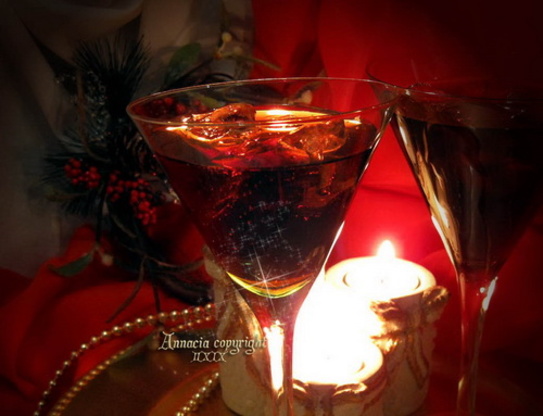 This is a drink I'll try soon. Since I like rum & coke, I'm sure this one is as great. From the 501 Must-Drink Cocktails

I'm not a big rum & coke fan (I don't like cola type sodas) but I love coconut rum & DH does like rum & coke so I chose to make this at the 4th of July BBQ & pool party with friends. I am now a rum & coke convert! I used two kinds of Malibu rum, Passion Fruit & Coconut, Triple Sec instead of the Cointreau (what I had on hand was that or Grand Marnier) and lots of cherries. This drink was very smooth. I was worried it would be too strong for me but it wasn't at all. I loved the coconut & the hint of cherry flavor. Thanks for sharing, Boomie! :) Loved this one!
Put the ice cubes into a cocktail shaker. Pour the rum, coconut rum and triple sec over the ice and shake until a frost forms.
Strain into an old-fashioned glass and top up with chilled cola.
Decorate with maraschino cherries impaled on a toothpick.