Beans and Sugar Snap Peas With Lemon & Capers
jus2470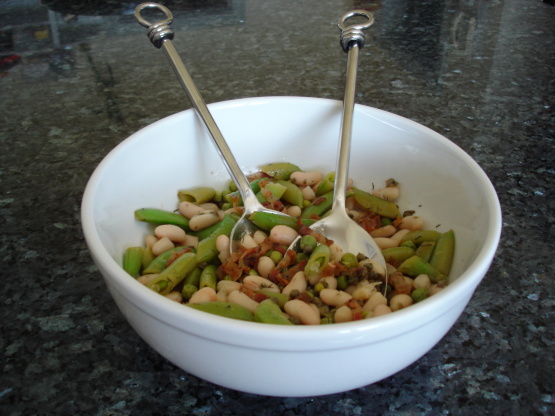 This is such a easy healthy low fat vegetable side dish that is very tasty. You could use french beans as well. Cooking time will vary with which method you cook with.
You can boil, steam or microwave the beans and peas separately until they are just tender, then drain them.
Heat a non stick pan that has been sprayed with olive oil and cook the capers, stirring them until they are lightly browned.
Add the lemon juice, peas and beans and stir until vegetables are hot.
Stir in the dill.