Ms. B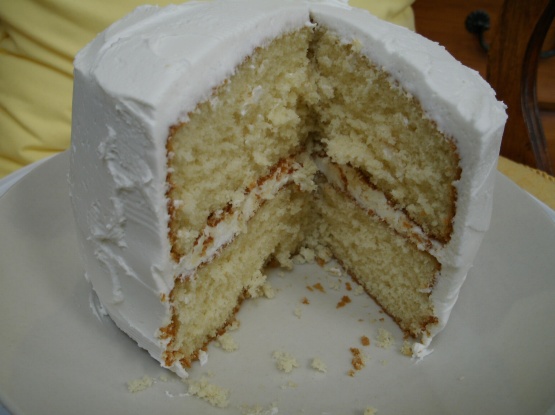 This recipe is from "Woman's Day" magazine, September 12, 2006. It is a very simple basic cake batter. You can add a variety of different things to make several different cakes.

Made this for my daughter's birthday, when I realized that we didn't have a cake mix in the house. It turned out light, and fluffy, and everyone was asking for more! It will be my standard from now on. Thanks!
Beat butter, sugar, baking powder, and vanilla in a large bowl with mixer on high 3 minutes or until fluffy.
Add eggs, 1 at a time, beating well after each. On low speed, beat in flour in 3 additions alternately with milk in 2 additions, just until blended, scraping sides of bowl as needed.
Bake at 350 degrees for 35 minutes or until toothpick inserted in center comes out clean. Cool in pans on a wire rack for 10 minutes.