PaulaG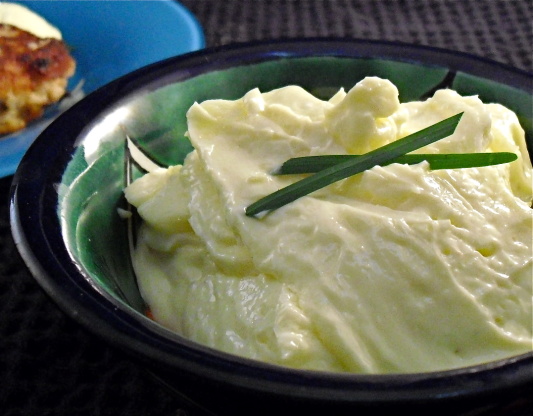 Like the name says, this is a basic, tasty aioli. You can season it up, or leave as is. I like to use the coarse salt, either kosher or sea salt, as it doesn't dissolve as quickly as regular salt. I also add coarse ground black peper, for the same reason.Just makes for a little tastier aioli. Amount is just a guess; mine came out to a little over a cup. Cooking time is the mellowing time.
Mix the garlic in a food procesor.
Add the egg and process until well mixed. With the motor running, slowly pour in half of the olive oil. Stop the machines and add the lemon juice. Then, with the motor running, slowly pour in the rest of the olive oil and process until the mixture is thickened and the oil is emulsified.
Add salt and pepper to taste.
Refrigerate for at least 30 minutes, covered, and up to 12 hours before serving. This will allow the raw garlic flavor to mello.