Barefoot Contessa's Herb Potato Salad
Prep 20 mins
Cook 25 mins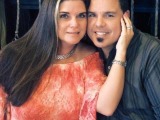 I saw Ina make this on her Food Network television show. The episode was entitled "Flavors and Flowers". You can also use the small red potatoes or even Yukon Gold potatoes in place of the small white potatoes.
Directions
Place the potatoes and 2 tablespoons salt in a large pot of water.
Bring the water to a boil, then lower the heat and simmer for 10 to 15 minutes, until the potatoes are barely tender when pierced with a knife.
Drain the potatoes in a colander, then place the colander with the potatoes over the empty pot off the heat and cover with a clean, dry kitchen towel.
Leave the potatoes to steam for 15 to 20 minutes, until tender but firm.
Meanwhile, in a small bowl, whisk together the wine, chicken stock, lemon juice, garlic, mustard, 2 teaspoons salt and 3/4 teaspoon pepper.
Slowly whisk in the olive oil to make an emulsion.
Set aside.
When the potatoes are cool enough to handle, cut them into quarters or halves, depending on their size.
Place the cut potatoes in a large bowl and pour enough dressing over them to moisten. (As the salad sits, you may need to add more dressing.)
Add the onion, tarragon and parsley, and salt and pepper to taste.
Toss well, cover, and refrigerate for a few hours to allow the flavors to blend.
Serve cold or at room temperature.
**Cook time does not allow for the potatoes to "steam" for 20 minutes after boiling them or the few hours of refrigeration time.
Reviews
Most Helpful
An excellent substitute to mayo based salad, and if you ask me,a more flavorful one. It was a hit! I skipped the onions and tarragon as a personal preference. This will be my go-to potato salad from now on. Thank you.

I like the potato salad but not onions. I ate the onions, but I did not like them. I would eat this again. Thanks Chef

This was a great departure from the usual mayo based potato salads. We are really salt sensitive and I was hesitant to put 2 teaspoons in the emulsion, but did so anyway since the Contessa is usually right on... and I am glad I did! The emulsion by itself was very salty, but it was extraordinary on the potatoes! This is a fabulous recipe. This is a great recipe to bring to a potluck if you like a lot of compliments! I used baby Yukon golds and the recipe showed off their natural beauty. Thanks Juenessa!