Boomette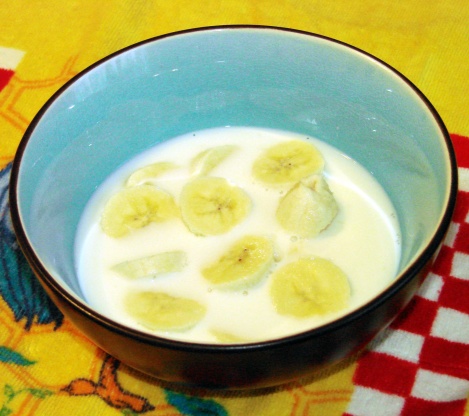 Another "recipe" from my past. Many mornings I would have this for breakfast before going to school. Sometimes, you just don't want the traditional cereal or bacon & eggs fare. Great for an after school snack as well!
Peel and slice bananas into cereal bowl.
Sprinkle with desired amount of sugar and cover with milk.
Enjoy!