Banana Bread - the Ultimate Quick and Moist!
wjorma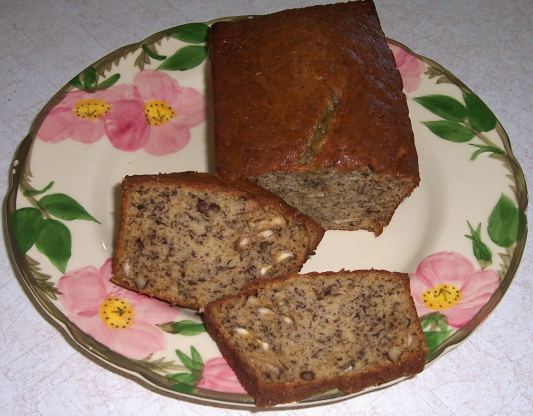 So easy that my children love to cook this and it is incredibly moist. The best way of using up "lunch box" leftover bananas
Cream sugar and margarine.
Mash bananas and add to the mixture.
Sieve Flour, salt and soda.
Beat the eggs and add alternatively with the eggs to the sugar/marg/banana mixture.
Pour into a loaf tin.
Bake at 355F for approx 40 mins (depending on your oven!).
Enjoy cause it won't last long :).